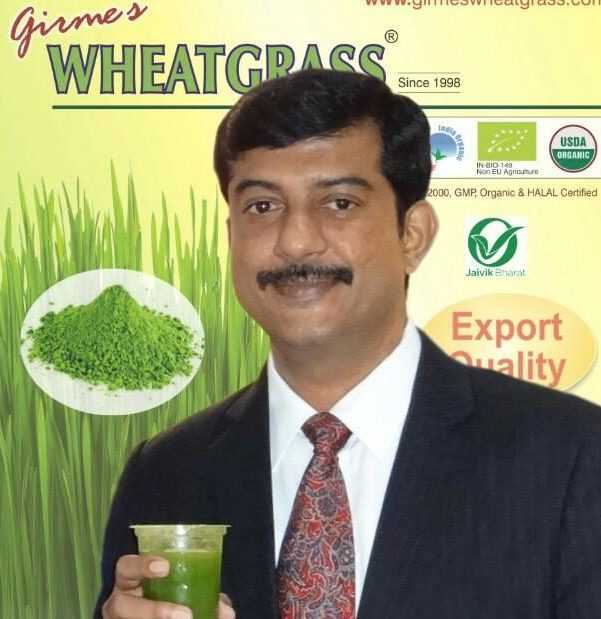 About Girme's Wheatgrass (GWG)
Manufacturer of Wheatgrass Powder, Wheatgrass Tablets and Capsules from India: The land of origin of Ayurveda, Yoga and Naturopathy.
Girme's Wheatgrass (GWG) is a family owned business founded in 1998 by agriculturist turned Naturopath Chandrakant Girme, ND (Doctor of Naturopathic Medicine), registered in 2005 and further developed by his son Hemant Girme, ND to global platform.
Unit at Akluj, Dist. Solapur and office in Pune city, State Maharashtra, India.
Registered with: MSKVIB – Maharashtra State Khadi & Village Industries Board
Organic Wheatgrass Powder manufacturer and exporter: 
– 100% Natural, Raw, Vegan, Gluten Free and Non-GMO
– Free from chemicals, preservative, colour, heavy metals and pesticides
– Hygienically processed in our ISO:22000 and GMP certified unit……..