Business Opportunity: Dealership . Pvt Label . Bulk Supply . Exports
INDIAN BUSINESS ENQUIRY: APPLY FROM HERE
Domestic Business Opportunity options:-
Dealership: from Home / Shop / Office / Clinic
Order 12 / 24 at wholesale rates for retail
Area wise monopoly / exclusivity offered
Ready marketing tools, guidance provided
Pvt Label: We can supply on your brand
Bulk supply: for repacking / processing / exports
INTERNATIONAL BUSINESS: APPLY FROM HERE
International Business Opportunities:-
Importer and Distributor:
Resellers required per country
You can retail, wholesale / sell online
Labels / brochures in your language
Ready marketing tools, guidance provided
Pvt Label / OEM: We can supply on your brand
Available in bottle / zip lock standee Pouch packing
Bulk / Loose supply: for repacking / as raw material

Small quantity orders also accepted
Wheatgrass Powder
100g Bottle
Wheatgrass Powder
3gx30 Sachet = 90g
Wheatgrass Powder
100 Capsules
Wheatgrass Powder
100g zip lock Pouch
Dealer / Reseller - Business Offer
Wheatgrass Powder dealership is a highly noble activity wherein you get to provide value added natural health products to society as well as financially rewarding 'self-employment' business opportunity to yourself. Best combination of – Health & Wealth Business Together..!
Immunity boosting natural products, Organic & Naturals are very much in demand now. Hence it's the right time to get in touch with us for trade / dealership.
Girme's Wheatgrass dealers experience great respect, admiration and job satisfaction while promoting 'Nature's way to health and wellness'.
Business potential is huge. Just imagine how many people in your City / District might be suffering from Cancer, Anemia, Thalassemia, Diabetes, Constipation, Acidity, Piles (Haemorrhoids), Obesity, Digestive disorders, Skin problems, etc. Great product to add in your existing retail, organic foods or natural health products business. 
Promotion can be done through low cost enquiry generation methods like Internet Marketing, References, Social Media Marketing (Whatsapp, Line, Email Marketing, Websites, Blog, Facebook, Instagram, YouTube), Paper / Magazine Ads, Exhibitions, etc, can be used. Plus you can approach Organic Stores, Yoga & Naturopathy, Alternative Therapist, Dieticians, Herbal / Ayurveda promoters, Health Clubs, Health Food stores, etc.
Wheat Grass Powder dealership can be done as Work from Home or Business from Home. Educating customers & creating awareness is made simple by the excellent marketing tools that we provide such as Brochures, Banners, Books, Posters, Handbills, Marketing Guide, YouTube, Social Media Graphics, etc.
24 bottles box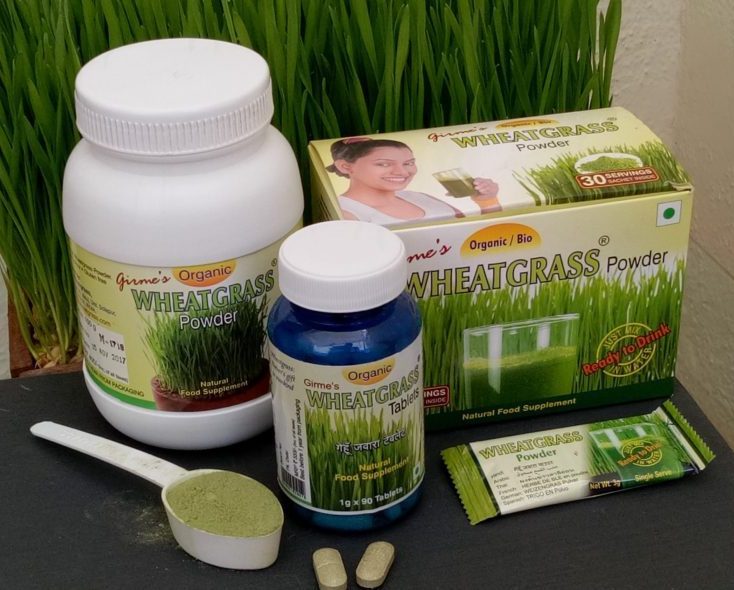 all products combi
8 kg x 2 bags
2 Tons in truck